community management
with our global services of web presence, we bring your business to the next level !

e reputation : a happy client will tell it to 2 people, an unhappy client will tell it to 10. On the internet you can multiply these numbers by 100 !

• customized social media strategy
• multi format contents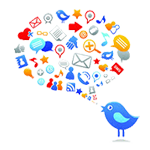 • development a community around your business
• social media accounts
• international web influencers & bloggers database
• community management and animation
• monitoring of brand's mentions
• social engagement statistics analysis
the outcomes ? International expansion, web presence, business growth !